Collaboration is part of the Kohezion DNA and as such our dashboard allows visualization of your organization's data easy to access, share and modify with users and teams from across the board.
Introduction to our Online Dashboard
When you are working on a data project and want to collaborate with your team, take advantage of the shared dashboard feature. For example, researchers and public health departments often use widgets such as bar charts, pie charts, and project portfolios to better understand trends, data relationships, and key performance indicators. Within Kohezion, pull relevant data, build custom dashboards, and safely collaborate with teammates from specific user groups, all in one location.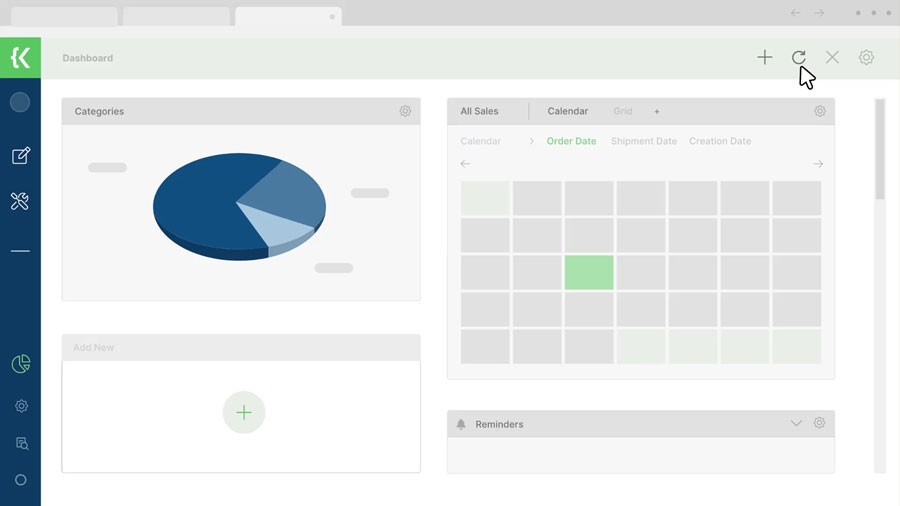 Online Dashboard made to fit your needs
As with anything with Kohezion, it is made to fit the needs of your organization.  Discover an online dashboard that anyone can be part of. Share online anything related to your organization, for example:
Shared pivot tables

Pie charts

Bar charts

Project portfolios

Reminders 

Project changes to see modified records

Compress, resize, and change colors within the dashboard

and more
Try Kohezion for Free
Embrace low-code application development by bringing all of your data onto our platform. Kohezion empowers you to build a feature-rich custom online database application fast.
POPULAR FEATURES
Check other popular features that our clients just love
DO MORE WITH DOZENS OF FEATURES
Internal chat channels for secure collaboration - HIPAA compliant online forms - Dynamic PDFs - Simple Excel migration and download - Integrations with other software systems - Custom applications and workflows - Data-Based Searches - Secure Share and Subscribe to records - Smart pivot table - Automation - Reporting and more ...