Take any government or agency PDF form and automatically fill them in with our mail merge PDF function. Use data from your Kohezion account and intuitively generate PDFs, even send them via email.
What is Mail Merge PDF? 
Mail merge PDFs allow users to interact with their documents by populating fields based on their stored data. Mail merge PDFs can be created by using static forms or other templates and can be sent, shared, or transmitted. You don't need to export or save your data to multiple systems, your data stays secure within Kohezion. Effortlessly generate PDFs, saving you valuable time and money.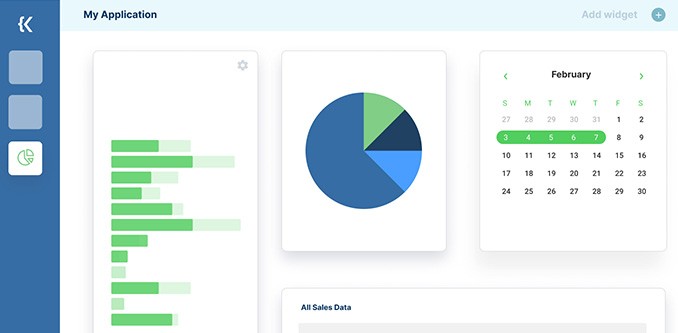 Who Uses Mail Marge PDF?
Mail merge PDF can be used by anyone looking to eliminate manual data entry. No more typing, no more 'cut and paste', no more proofreading. This is particularly useful for HIPAA-covered entities, such as Medicaid Specialists, who are required to fill out lengthy government PDFs. Mail merge PDFs remove the redundancy of needing to manually fill in PDFs!
What Type of Information can be used in mail merge PDF?
This function can truly adapt to most types of information stored in a PDF, from content to graphics.
Dynamically generate the following mail merge PDFs:
Life insurance claim
Medicare application
Nursing home or long-term care application
Tax and other financial documents
Employment contracts
Try Kohezion for Free
Embrace low-code application development by bringing all of your data onto our platform. Kohezion empowers you to build a feature-rich custom online database application fast.
POPULAR FEATURES
Check other popular features that our clients just love
DO MORE WITH DOZENS OF FEATURES
Internal chat channels for secure collaboration - HIPAA compliant online forms - Dynamic PDFs - Simple Excel migration and download - Integrations with other software systems - Custom applications and workflows - Data-Based Searches - Secure Share and Subscribe to records - Smart pivot table - Automation - Reporting and more ...