Visualize and analyze large quantities of data with our versatile data visualization feature by dragging and dropping only the data fields you need to work with. Summarize your data in a way that is quick and simple to understand. 
Introduction
A Data visualization tool is an interactive way to aggregate large quantities of data within one or more categories. It provides the ability to summarize this data for statistical analysis and insight.
Data Visualization
Although data visualization can be used by many different types of businesses, the financial services industry benefits considerably from Kohezion's high security, dynamic pivot table. Being able to visually compare the number of hours billed monthly, quarterly, or annually with the growing number of clients over time allows financial service providers to easily make revenue projections and strategically plan resources for the future. Aside from being a great visual analysis tool, pivot tables also allow teams to securely collaborate on data bank projects by sharing information in a custom dashboard. 
Data Visualization Highlights
Unique ability to view in a tabular or graphical format

Create custom formulas within your pivot table 

Customize formatting (make data fields and text appear in different colors) 

Share data visualization in the dashboard with other users 

Dynamically drag-and-drop data fields

Customize the search, data, and fields in the pivot table as you see fit 

Group your dates fields by, month, quarter, year 

Add custom calculations to the pivot table 

Export your data to a PDF, Excel, or CSV formats
Instead of using a separate tool for analyzing data at the end of the quarter, teams can summarize their projects by using Kohezion's Data Visualization deature.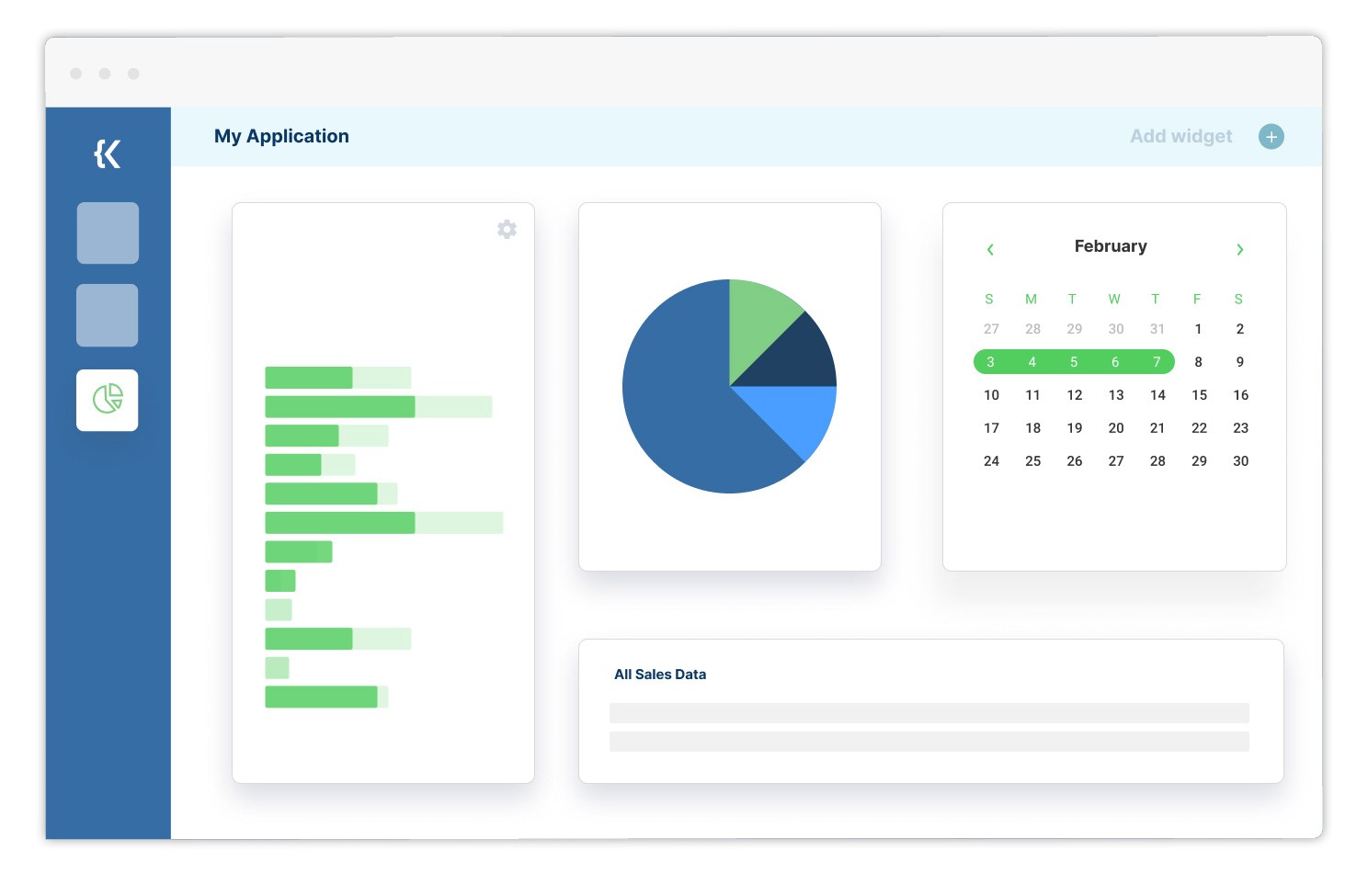 What type of information can be viewed in our data visualization feature?
Our data visualization feature is truly versatile and can produce any type of data visualization from pie charts to tables, creative graphs, and everything in between.
Here are some examples of how our data visualization feature is used: 
Total hours billed in a month 

Number of appointments booked quarterly 

Breakdown of patients by age, gender, geography

Experiments carried out compared to the previous month

PPE inventory in stock broken down by type (masks, gloves, safety glasses etc.)
Try Kohezion for Free
Embrace low-code application development by bringing all of your data onto our platform. Kohezion empowers you to build a feature-rich custom online database application fast.
POPULAR FEATURES
Check other popular features that our clients just love
DO MORE WITH DOZENS OF FEATURES
Internal chat channels for secure collaboration - HIPAA compliant online forms - Dynamic PDFs - Simple Excel migration and download - Integrations with other software systems - Custom applications and workflows - Data-Based Searches - Secure Share and Subscribe to records - Smart pivot table - Automation - Reporting and more ...