High-Security Online Database Software
Kohezion is a low-code drag-and-drop secure online database software that empowers organizations to easily build their own custom applications fast.
No credit card 14-day trial
Kohezion is for any organization that wants to securely manage their data
Low-code development. Anyone in your team can create an application or modify an existing one using our easy to use HIPAA compliant database software
Easy collaboration. With a cloud database in place, your data will seamlessly and securely flow between your business' data silos. It allows for a smoother interdepartmental workflow.
A cost-effective option. You won't need to pay through the nose for someone to come around and set it all up for you.
Financially feasible. You will cut IT overhead and budget costs saving you even more.
No more worries. Your databases, and the data in them, are cared for by professionals. Powerful servers also back them up to ensure the security of protected health information.
Smooth transition. Moving your data to Kohezion's HIPAA compliant database software takes mere minutes when using our native spreadsheet import feature.
Build applications that solve real problems
Kohezion empowers your organization by providing the tools to build
online applications with additional encryption and security
Cut your database development time
Kohezion's low-code platform enables you to create the applications you need, at the speed you want, without relying on outside vendors.
Low-Code Online Database Software
Kohezion's Low-code platform allows you to customize your own database application from scratch, using a template, or by uploading and merging existing spreadsheet data. With a simple drag and drop functionality, you can build and manipulate applications to meet the exact needs of your organization without coding skills. As organizations change and experience future growth, your online application can be adapted and modified in real-time to reflect these changes, without the help of a custom development team.
Our online database software allows organizations of all sizes, across all industry types to connect, secure, and efficiently organize data in a cloud-based server. Simplify data visualization, analysis, and interpretation by having all business data available and accessible on one convenient platform online.
Kohezion is a versatile online database software that can help you create the application you need fast
Some examples are:
Online Patient Portal
Patients can check test and lab results quickly and securely through an online portal
Online Appointment Scheduling
Create an application that allows patients to schedule, book, and rebook appointments online and receive automated reminders and booking confirmations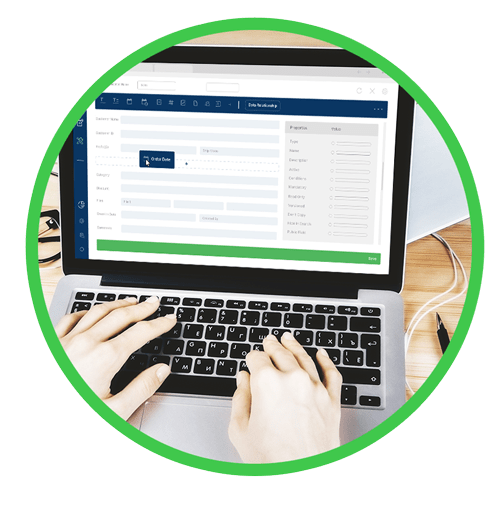 Patient Management System
Build a comprehensive system to retrieve historical patient records, monitor current records in real-time, and centralize data that is crucial for optimizing patient care.
Training and Certification
To maintain compliance checks and keep records up to date for patient safety and credentialing purposes
Medical billing application, Workflow Automation, Event Management, Training Portals, Expense Reporting, among many other HIPAA compliant database applications
POPULAR FEATURES
Check other popular features that our clients just love
DO MORE WITH DOZENS OF FEATURES
Internal chat channels for secure collaboration - HIPAA compliant online forms - Dynamic PDFs - Simple Excel migration and download - Integrations with other software systems - Custom applications and workflows - Data-Based Searches - Secure Share and Subscribe to records - Smart pivot table - Automation - Reporting and more ...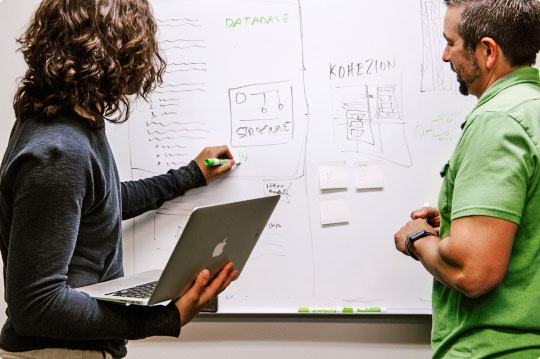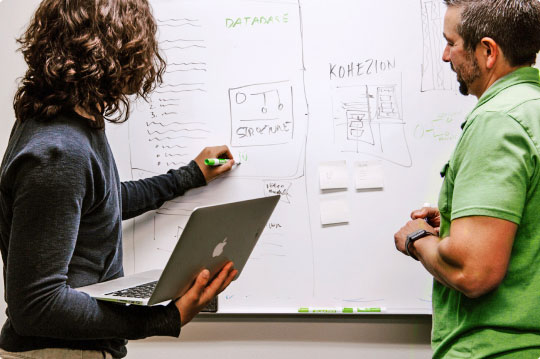 Kohezion is a scalable solution, without a significant learning curve. The Kohezion development team is constantly adding new functions to accommodate our users' changing needs. Because at the end of the day, organizational needs aren't static, and neither is our platform.
Our goal is to provide an easy-to-use, low-code database builder that allows organizations to be independent of developers and empowers them to focus on what they are great at; this is our constant driver of innovation.
Whether your organization requires legacy system migration to get started, or you're building an entirely new system, Kohezion caters to various skill levels and offers training materials for new users to be successful. Kohezion provides a platform to connect, analyze, and visualize your data while keeping your organization's information safe.


can assist your organization in multiple levels in one platform
these are some areas our clients use Kohezion for
Online Forms
Dynamic PDF
Workflow Management
Clinical Data Management
Diagnostic Data Retrieval
Participant Consent Forms
Contact Tracing Management
Epidemiology & Investigations
Onboarding and Training
Claims Processing Portal
Efficiency Management
Appointment Dashboard


Deploy your online database application, fast
Embrace low-code application development by bringing all of your data onto our platform. Kohezion empowers you to build a feature-rich custom online database application fast.
Frequently Asked Questions
Yes.
Our database software solution meets and exceeds all the requirements of The Health Insurance Portability and Accountability Act of 1996.
For more information about our HIPAA Compliant option
First, you need to create a free account, but don't worry it's totally free for 14 days without any obligations. Our online database software builder allows you to get started in seconds. Kohezion's drag and drop functionality will help you leverage our low-code platform to create and deploy your first application in hours, not months.
We also have a great knowledge database with all the training videos you need to help you get started.
Switching from your current provider to a new database management software can sometimes be difficult.
We understand the importance of data pipelining. Our platform offers multiple features to help with your data migration. Our toolkit makes it easy for you to transfer your current data to our database application using a database readable format, such as a CSV. You can migrate and transform all of your data from a legacy system with ease.
No. We offer a solution for non-developers to transform their database ideas into real-world applications.
Our low code cloud-based platform requires no previous programming skills. With video training material and the support of Kohezion's database consultants, almost anyone can build a database application to meet the needs of their organization.
Yes, we offer this type of service.
We understand that you wear many different hats and might not have the time to build your database application, which is why we offer a Turnkey solution. We can plan, create, and help you manage your database applications in a fraction of the time; so you can get back to what matters most.