Last updated on October 13th, 2023 at 09:32 am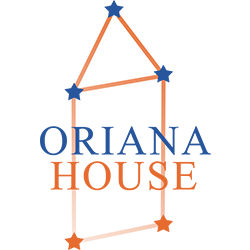 Non-profit agency cuts costs by 45%
switching from Excel to Kohezion for competency management
BACKGROUND
Oriana House is a nationally renowned community corrections and chemical dependency treatment agency, based in Ohio. With over 800 employees, they provide outpatient substance abuse treatment services and community corrections services to help their clients regain control of their lives.
Their programs are delivered by community-based caseworkers who are continuously encouraged and measured upon delivery of evidence-based interventions when working with clients. Since the early 1980s, training and performance data of these employees have been tracked by their coaches and mentors, which is also then used to inform training and professional improvement plan recommendations. Excel has been the default, with complex calculations and macros embedded into the spreadsheet over time.
As Oriana House has grown to 25 programs in four regions of the state, the pressure for a more sophisticated data collection methodology and management practices became stronger. Amanda Cates, the Continuous Quality Improvement Administrator at Oriana House, recognized that her team had outgrown Excel and that it was time to improve the quality of their own administration.
While their home-grown, macro-heavy Excel spreadsheets had served them well, they were at a point where the administration and labor costs of the frequent spreadsheet calculation errors, lack of flexibility, and reporting difficulty were
" Excel was limiting the growth of our agency. Now, we have a tool that our team has adopted at lightning speed and freed up time to service our clients better. Kohezion has more than helped us achieve our service delivery goals."
- Llexi Tonkin, BA CQI Research Specialist - Oriana House
THE CHALLENGE
Adding new data inputs was not simple, yet demand for data quality was increasing.
Data inputs were not uniform and required much manipulation for reporting.
Lack of user rights and editing permissions meant the spreadsheet was open to overwriting, accidental deletions, and mistakes.
Reporting was incredibly labor-intensive.
The Continuous Quality Improvement team relied on training and competency data to be collected and input directly into Excel by their team of community-based specialists. These employees were of varying levels of Excel proficiency, which meant the team Administrator would spend up to 6 hours per week correcting errors, and fixing formulas and macros.
As evidence-based practices and methodologies changed, there was an increasing demand by employees to have the flexibility to add more qualitative and quantitative data to the spreadsheets. Making 'simple' changes to these Excel master spreadsheets was however incredibly complex, where any change would necessitate a series of other macro updates - all of which were manual.
A simple web search and read of online reviews led Cates to sign up with a free Kohezion trial. Low costs, a user-friendly interface that required no IT intervention, and the ability to build and edit applications when needed to monitor new evidenced practices were all critical considerations for the team. As a not-for-profit, finding a solution that was cost-effective yet attuned to the needs of a small, agile agency was key.
" We were at a point where improvement and growth were compromised due to Excel. We couldn't easily modernize our data collection methods, and we were forcing our employees to keep data in other tools. This was impacting our data accuracy and the time our specialists had available for their real job - coaching and mentoring"
— Amanda Cates | Continous Quality Improvement Administrator
SOLUTION
Single database build containing employee training data and skills proficiency data for multiple programs.
Business apps containing complex calculations capable of making employee training recommendations.
Appropriate user access, viewing, and editing rights.
Additional IP-based security to prevent users from accessing outside of designated areas
The responsiveness, level of professionalism, and cost-effectiveness made it very clear to Cates that Kohezion was a great fit for the employee training and development tracking at Oriana House.
The team at Oriana House opted to leverage the Professional Services team at Kohezion to manage the build of their database, customization of their applications, and the integration of their system. Also included was training to ensure staff knew how to administer and update the custom applications on an on-demand basis.
" The low cost for professional services and our non-profit discount made Kohezion far more appealing than the alternatives, said Cates. They quickly grasped our requirements and proposed a system that greatly exceeded the capabilities of our existing system while being flexible enough to manage our constantly evolving approach to data collection."
— Amanda Cates | Continous Quality Improvement Administrator
RESULTS
Business costs were reduced by 45%
$53,000/year savings in employee hours no longer being spent attending to broken macros and messy Excel spreadsheets.
Initial investment recouped within 2 months.
Hours dedicated to data collection reduced by 50% weekly.
Greater client satisfaction due to better service delivery.
Real visibility into employee competencies and training gaps.
A simple business case to the executive committee showing how an employee was on average spending close to half their work week inputting and manipulating data made the decision to invest in Kohezion and migrate away from Excel very easy.
By upgrading to Kohezion from the 22 Excel spreadsheets, the team now had a sophisticated online database with easy-to-create and manipulate database apps that the field-based employees quickly adopted.
With Kohezion now serving as their primary employee proficiency and training database, the staff at Oriana House can:
Easily customize searches to aggregate information for reports, grant applications, etc
Ensure they maintain fidelity to the evidence-based models being used by field teams
Save searches for recurring employee searches or run for executive reporting
Easily update their forms and capture new data types as their business changes

Kohezion is a low-code, onine database software that empowers users to build flexible, customizable systems that meet their business goals now and in the future.
At Kohezion, we aim to deliver high-security database solutions in a fraction of the time, for a fraction of the cost.