Microsoft Access Alternatives
When organizations, healthcare professionals, and small businesses recognize they need a software system to manage their data, the first platform they often think of is Microsoft Access. That may be the appropriate choice if you're already paying for a Microsoft Office subscription, but it's far from the only option. Whether you prefer to use open-source alternatives or don't have a big budget for a Microsoft Office subscription, there are several Microsoft Access alternatives to choose from.
Having online database software is quite advantageous, as it empowers you to build a system that is flexible, scalable, and tailored to the specific needs of your organization.
In this article, we will talk about the top five viable MS Access alternatives:
Kohezion
Kohezion is a highly accessible, customizable, and affordable database solution. It is suitable for individuals, teams, and small businesses. Users can create their web-based applications without any prior coding experience. Additionally, it is the best small business database software solution because it doesn't require the budget and resources of hiring a custom development team for system maintenance.
Alternatively, if you don't have the time to build your own system, you can opt for a Turnkey solution. With a Turnkey solution, Kohezion will take the development and implementation off your plate, so you can get back to what matters most.
Key features:
Streamlined collaboration. As cloud-based software, Kohezion is a powerful way to centralize your digital data management. A secure architecture enables you to conduct in-depth data analysis, making it easy for all stakeholders to collaborate. Use Kohezion as an employee management software to organize and secure personal information, required by many companies.
Easy access to data. Kohezion has a user-friendly application builder, with an intuitive interface and drag-and-drop functionality. Efficiently search, filter, report, and automate routine tasks. Unlike spreadsheets stored in local computers or shared by email, web applications are stable, secure, and always accessible. You can easily share, upload, and organize data with team members. Users can also add comments, link files directly from Dropbox, and view information through powerful custom dashboards.
Export to multiple formats. There are many features to help mitigate your existing data if you decide to switch from your current provider to Kohezion's database management software. Transfer existing files into Kohezion by using a database readable format, such as CSV.
Work on-the-go. Kohezion is mobile-friendly database software, so you can access the system and stay updated while on the go. Additionally, the customer support is extremely responsive and helpful. For assistance implementing new system changes and modifications, connect with one of Kohezion's database consultants.
Base
Base is available in LibreOffice and Apache OpenOffice. Both are known for imitating programs from the Microsoft Office Suite and offering them as free software. Thus, Base as the relational database management system is equivalent to other Microsoft Access alternatives.
Key features:
Intuitive interface. Base works with a graphical user interface and provides the same essential functions for database generation and management. It has built-in table definitions and wizards. Additionally, it is easy for new users to immediately start writing queries, building tables, and creating forms and reports. It can generate invoices, sales reports, or customer lists.
Variety of features. There is a range of handy features, including cross-database support for multi-user databases. You can connect Base to Microsoft Access, MySQL, Adabas D, and PostgreSQL. This is thanks to the Open Database Connectivity (ODBC) and Java Database Connectivity (JDBC) interfaces.
Available for various OS. Furthermore, like Windows, Base is also available for macOS and GNU/Linux, Unix, and BSD. If you need help with the use of different functions, there is program assistance available.
Our Notes:
Base is a great all-around alternative for your business needs. Minor drawbacks reported from users refer to macros that are more difficult to create than with MS Access.
Zoho Creator
When comparing Zoho Creator and Microsoft Access, the first thing you'll notice is that Microsoft Access is not cloud-­based. It makes access to your applications a bit more challenging. You need to save tasks that you're working on locally and then have them on your computer to access them. On the contrary, Zoho Creator is one of the Microsoft Access alternatives that is entirely cloud-based. You can access data from anywhere, at any time.
Key features:
Customer portal. Zoho Creator provides a customer portal. It is a good way for an organization to allow its users to login into their dedicated internal system and access restricted data. This way, users can view applications that have been shared with them, submit data, and edit only the records they have submitted. Microsoft does not offer anything comparable.
Integration with payment platforms. If your application needs to capture payment details to process credit card information, you won't be able to do that with Microsoft Access. This is where Zoho Creator gains an edge. Applications can integrate with platforms such as PayPal and Authorize.net to process payment information.
Creation of custom applications. This database has much greater capabilities for building custom applications. With Microsoft Access, you cannot control field-level access unless you write code. In Creator, you can do this with the click of a button.
Our Notes:
The sole disadvantage of Zoho Creator is its reputation for slow customer support. Zoho has a database of experienced Deluge developers available, but it can be inconvenient for users.
Knack
While Zoho Creator helps build an extensive range of business applications, Knack specializes in online database applications that you can access remotely. This platform provides the tools you need to structure, extend, and connect your data. It empowers you to build a robust online database.
Key features:
Easy to establish workflows. With Knack, you can develop workflows and expedite processes. This may include project approval, invoicing, time tracking, and more. Another advantage is the ability to define user roles and access to manage and share data securely.
Handy templates. Knack has various templates. Some include a customer portal, job portal, inventory manager, donations manager, customer relationship manager, project manager, events calendar, job listing, product catalog, and more.
Various integrations. Knack offers all the necessary online database-building tools.
Kexi
Calligra Suite, created by the KDE open source community, is an office and graphic design suite. Kexi is the Calligra Suite's answer to Microsoft Access. According to their website, development was driven by the need for Rapid Application Development (RAD) tools for database systems that are robust, operated by open standards, inexpensive, and portable across several hardware platforms and operating systems.
Key features:
Calligra Suite apps integrations. Kexi integrates with the other applications in the suite, including Sheets, Words, Stage, and Plan. Moreover, you can use it as the frontend for a database server such as MySQL, PostgreSQL, or Microsoft SQL Server.
Easy migration. The Kexi Microsoft Access migration assistant is another useful feature for users looking to make a move. It helps users transfer databases to the Kexi database framework, persevere data, and allow editing between applications.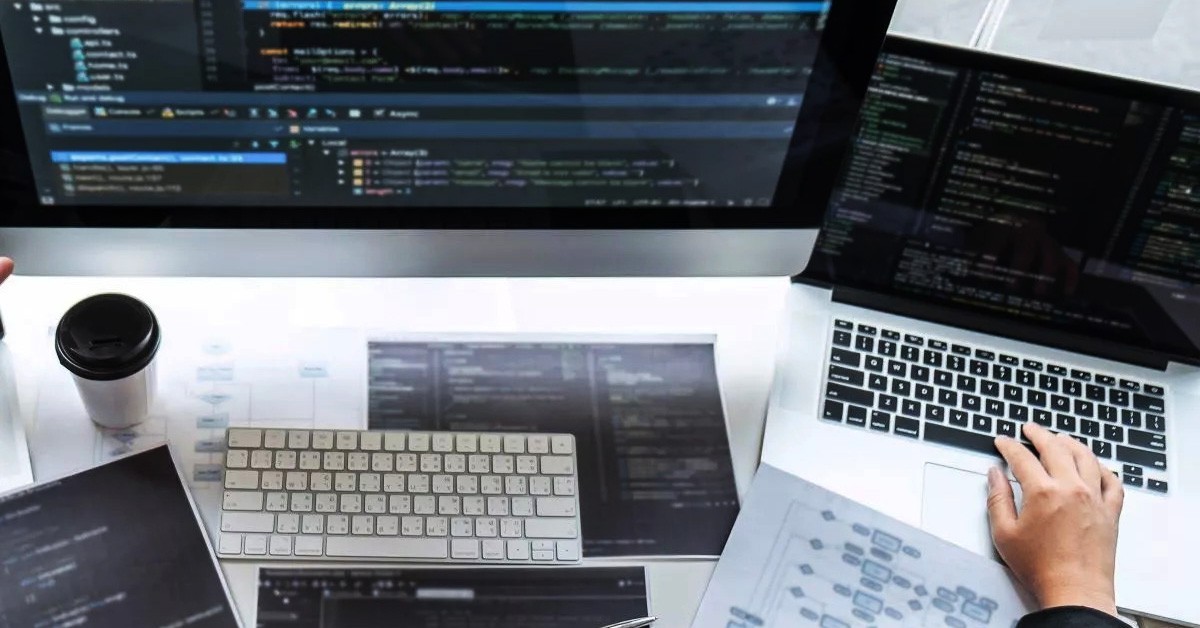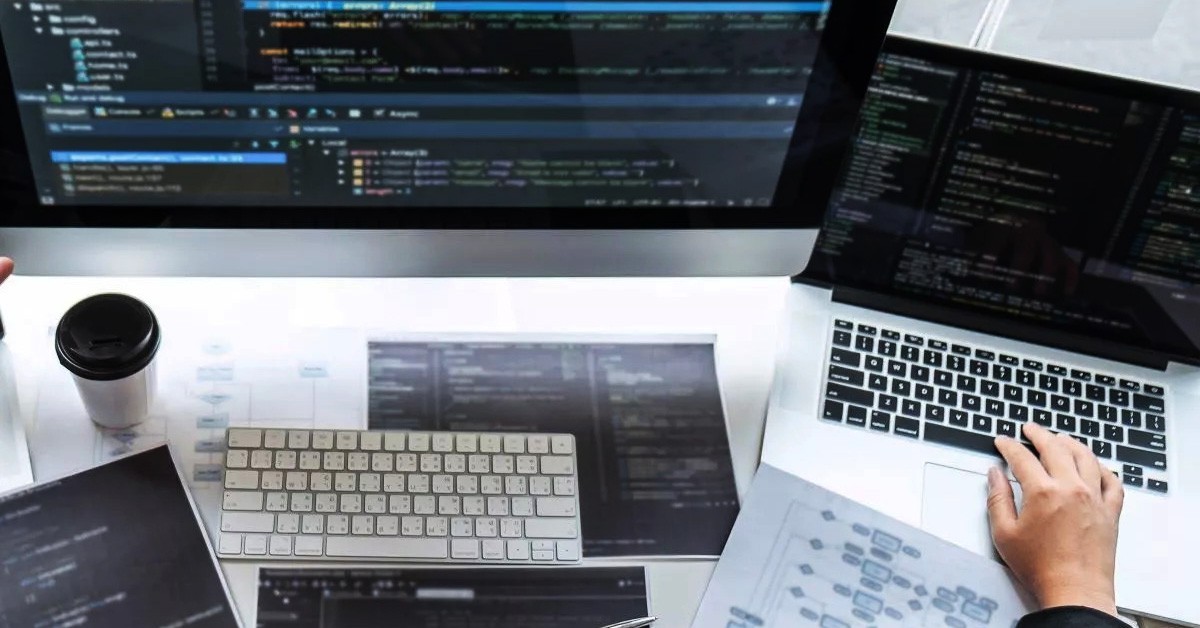 Conclusion
Many people still use Microsoft Access. However, there is a lot more competition in the Relational Database Management System (RDBMS) space today. Online databases like Kohezion, Base, Zoho Creator, Knack, and Kexi are valuable Microsoft Access alternatives. There is a good chance these alternatives will provide you with efficient, functional alternatives to store your business data.
To summarize, here are some of the advantages of each database alternative:
Kohezion: Kohezion is an easy-to-use, cost-effective solution. It has many flexible features and is responsive to today's business world. Small businesses can benefit from it since it's a cloud-based platform that requires no prior programming knowledge. There is a toolkit for the effortless transfer of current data to Kohezion's database application. If you are short on time, you can use a Turnkey solution for building software.
Base: Base's most significant advantage is that it supports the standard database interfaces ODBC and JDBC. You can use this to establish a connection with various other databases. Such examples are MS Access, MySQL, PostgreSQL, and Adabas D. Base is also available for Windows, macOS, GNU/Linux, Unix, and BSD.
Zoho Creator: Zoho Creator is a cloud-based platform that offers various features. Some of them include the ability to process payment information, control field-level access, or use a customer portal for access to applications and data.
Knack: Knack is one of the few providers that specialize in database applications. It has all the fundamental features every database application builder offers. You can also integrate with payment gateways, maps, and reports.
Kexi: You can use Kexi as the frontend for a database server such as MySQL, PostgreSQL, or Microsoft SQL Server. This database comes with the Kexi Microsoft Access migration assistant. It helps users migrate databases to the Kexi database framework. Assistant also allows persevering data and editing between the applications.
We hope the information we've shared about five Microsoft Access alternatives will help you find the product that best serves your business needs.